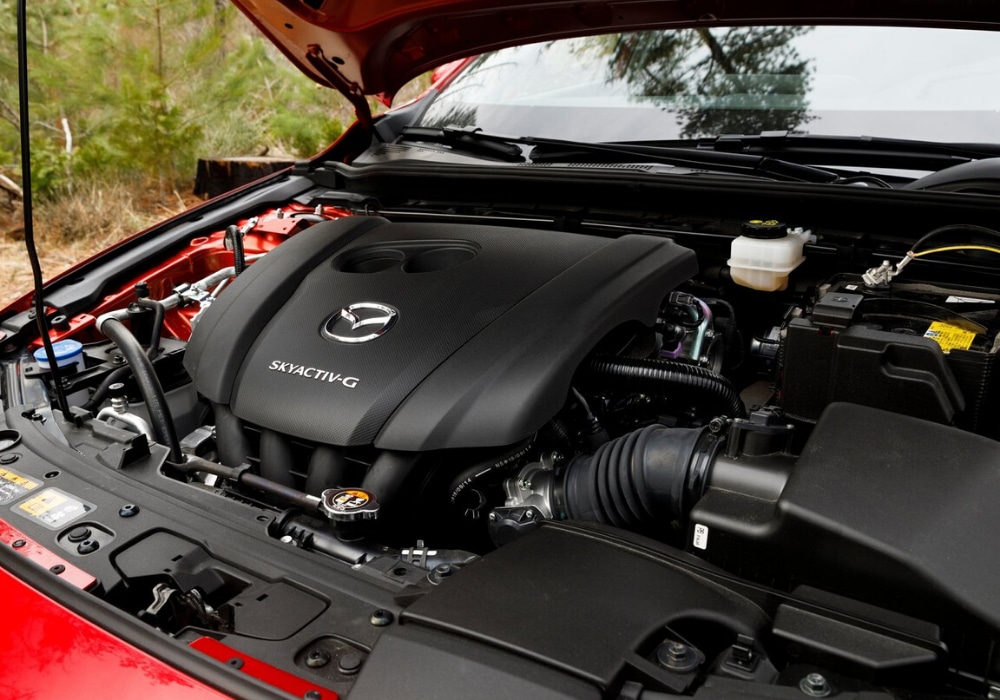 If you are researching the new 2020 Mazda3, you must consider the performance of this car. We will look at both the 2020 Mazda3 sedan and the 2020 Mazda3 hatchback to see what is under their respective hoods. Once you understand what the various Mazda3 engine options are, and their performance capabilities, you will know how to move forward at Bob Penkhus Mazda Powers in Colorado Springs.


2020 Mazda3 SKYACTIV-G Engine
All 2020 Mazda3 models come with the same engine. The 4th generation 2020 Mazda3 features the SKYACTIV-G 2.5L four-cylinder motor that pumps out 186 horsepower and 186 lb-ft. of torque. What's most exceptional about the SKYACTIV-G engine is the 14.0:1 compression ratio, which is a first among gasoline engines in mass production.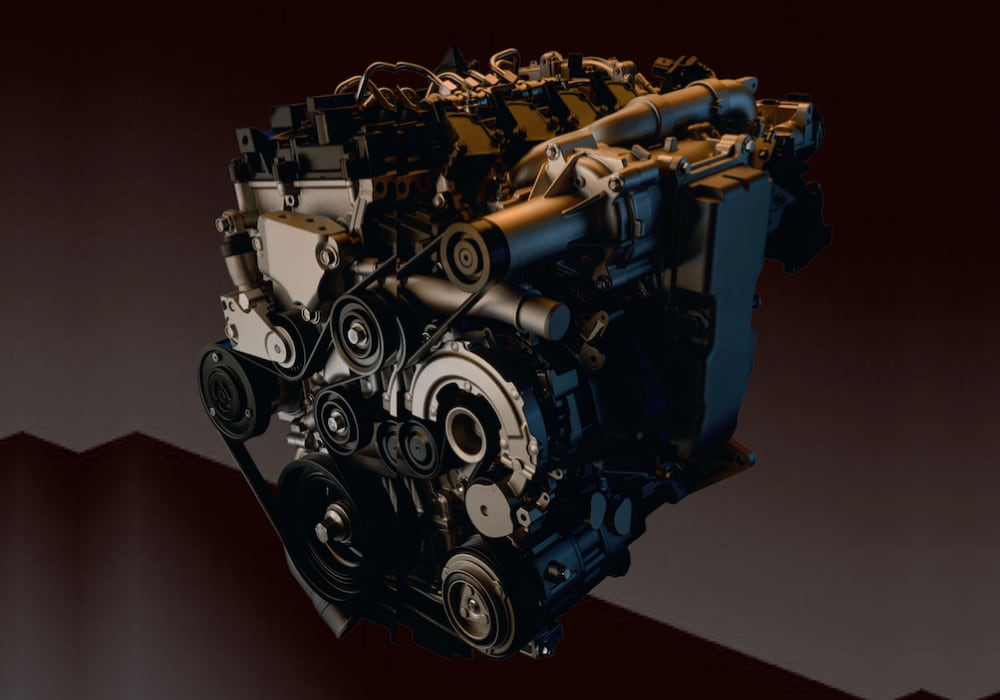 Mazda SKYACTIV-X engine shown.
Mazda recently confirmed that the new SKYACTIV-X 4-cyl. engine that employs compression-ignition technology to save more fuel will eventually make its way Stateside (just not sure when).


2.5L 4-CYL FWD Engine w/ VVT
This engine contains the VVT (variable valve timing) to help save more fuel, reduce emissions and increase performance. Mazda recommends using 0W-20 oil and regular unleaded fuel with this engine.


2.5L 4-CYL AWD Engine w/ VVT & Cylinder Deactivation
With the cylinder deactivation feature on the 2020 Mazda3 engine, the vehicle saves even more fuel. The automaker has engineered the 2020 Mazda3 engine to remove one or more of the cylinders from the firing process while driving under a light load.


2020 Mazda3 FWD Engine MPG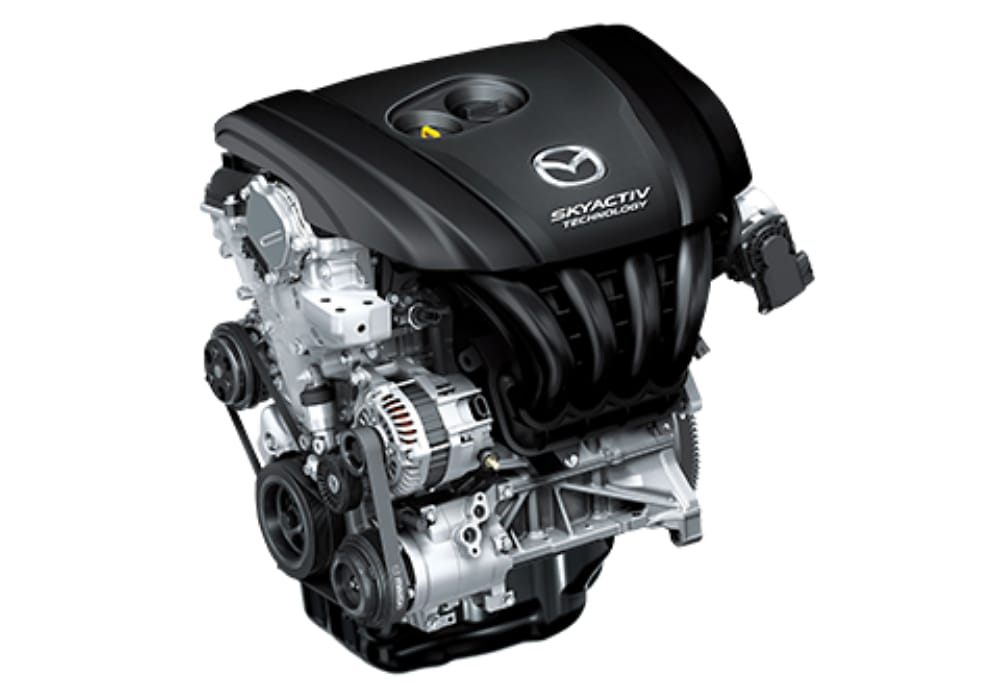 Mazda SKYACTIV-G engine shown.
The 2020 Mazda3 sedan with front-wheel-drive returns an estimated 27 city/36 highway mpg. That is an industry average among the compact car class. The 2020 Mazda3 hatchback with front-wheel-drive achieves 26 city/35 highway mpg with the automatic transmission; equipping the manual transmission lowers the numbers slightly to 25 city/35 highway mpg instead.


2020 Mazda3 AWD Engine MPG
Having the new Mazda3 sedan or hatchback with an AWD drivetrain doesn't affect the fuel economy much versus their FWD counterparts. You might see a minimal drop in overall fuel economy down to 25 city/33 highway mpg with the 2020 Mazda 3 AWD sedan or 24 city/32 with the 2020 Mazda3 AWD hatchback.


2020 Mazda3 Select Package Engine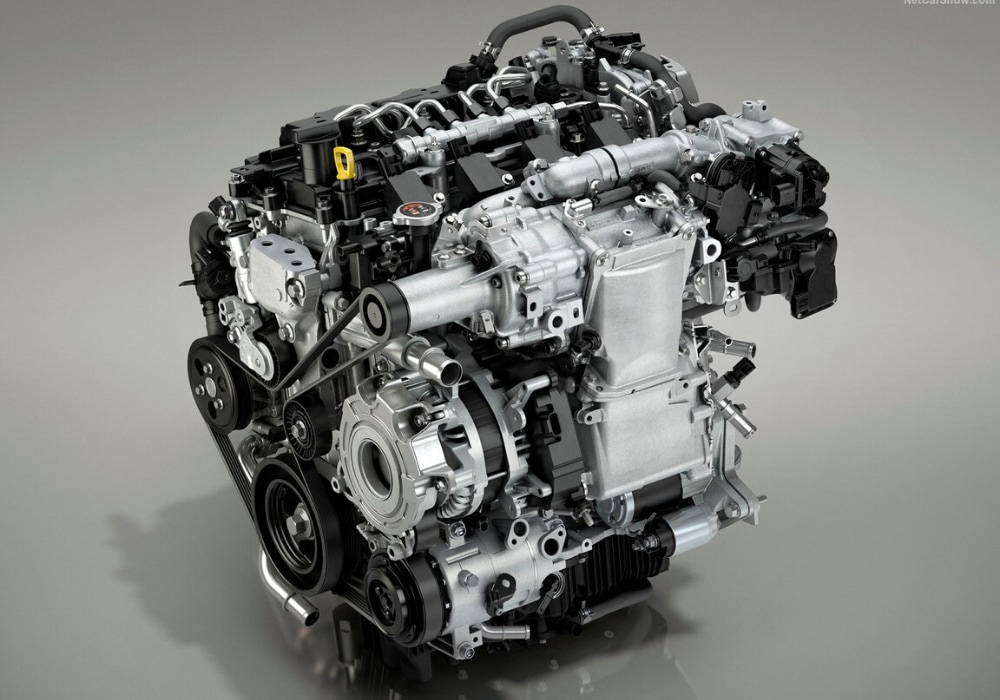 2020 Mazda3 SKYACTIV-G engine shown.
With the 2020 Mazda3 Select, you will receive the same SKYACTIV-G 2.5-liter four-cylinder motor as found with the other models. This trim level simply adds additional tech features such as Android Auto and Apple CarPlay.


2020 Mazda3 Preferred Package Engine
With this 2020 Mazda3 model, you will receive the same SKYACTIV-G 2.5 four-cylinder motor. Plus, this level comes with additional features, such as a premium Bose 12-speaker sound system, heated front seats and satellite radio.


2020 Mazda3 Premium Package Engine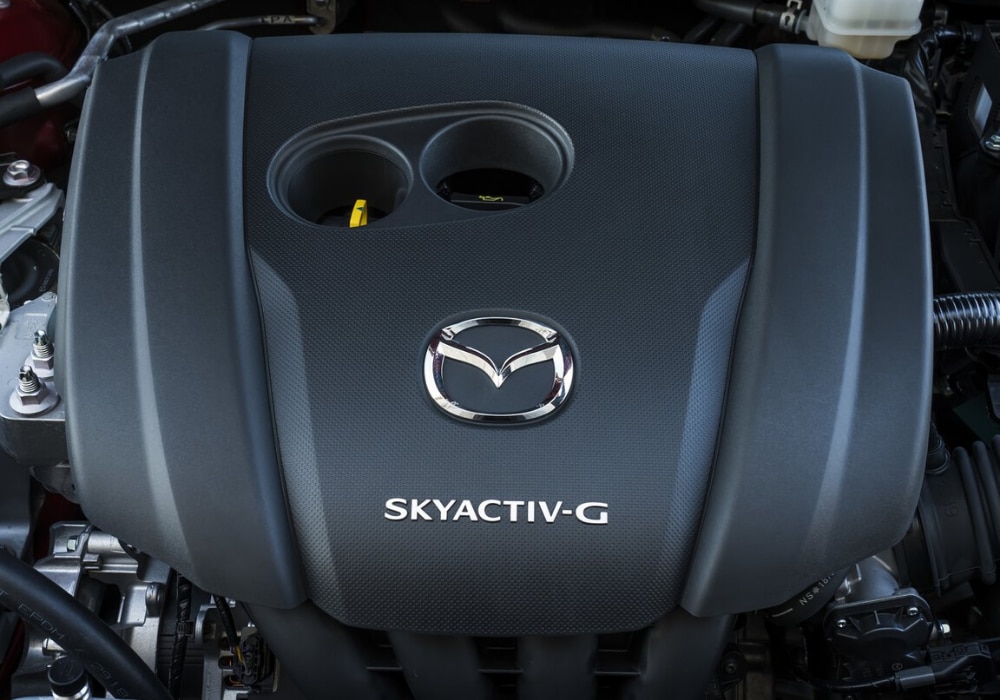 As with the other 2020 Mazda3 models, you can expect the SKYACTIV-G 2.5 four-cylinder motor with this trim level. Considering this is the top trim, you will also get special amenities, such as a head-up display, adaptive headlights, a moonroof and leather-trimmed sport seats.


2020 Mazda3 Hatchback Engine Options
All of the 2020 Mazda3 hatchback models come with the SKYACTIV-G 2.5 four-cylinder motor same as the sedan. The new Mazda3 hatchback is available in 3 trim levels: Base Package, Preferred Package, Premium Package; dropping the Select Package that is available on the sedan. This motor pairs with a six-speed automatic transmission, but Mazda3 hatchback owners can opt for a six-speed manual transmission not available on the sedan. The features included with the hatchbacks fall in line with the same trim offerings of the sedan models.


Ask Us About the Mazda3 SKYACTIV-G or SKYACTIV-X Engine
New Mazda3 Inventory in Colorado Springs, CO