In the world of compact cars, both the 2020 Mazda3 and the Subaru Impreza continue to stand out for many enthusiasts. For those in the market, or who want to know more, we will perform a complete 2020 Mazda3 vs. Subaru Impreza comparison to help you determine which model is best for you. In this comparison, we seek to show you the Mazda3-Impreza differences in price, cargo space, interior design, exterior features, safety technology, and more. In the end, you will know the answer to - should I buy a new Mazda3 or Subaru Impreza? Let's get started.

View New Mazda3 Inventory


2020 Mazda3 Sedan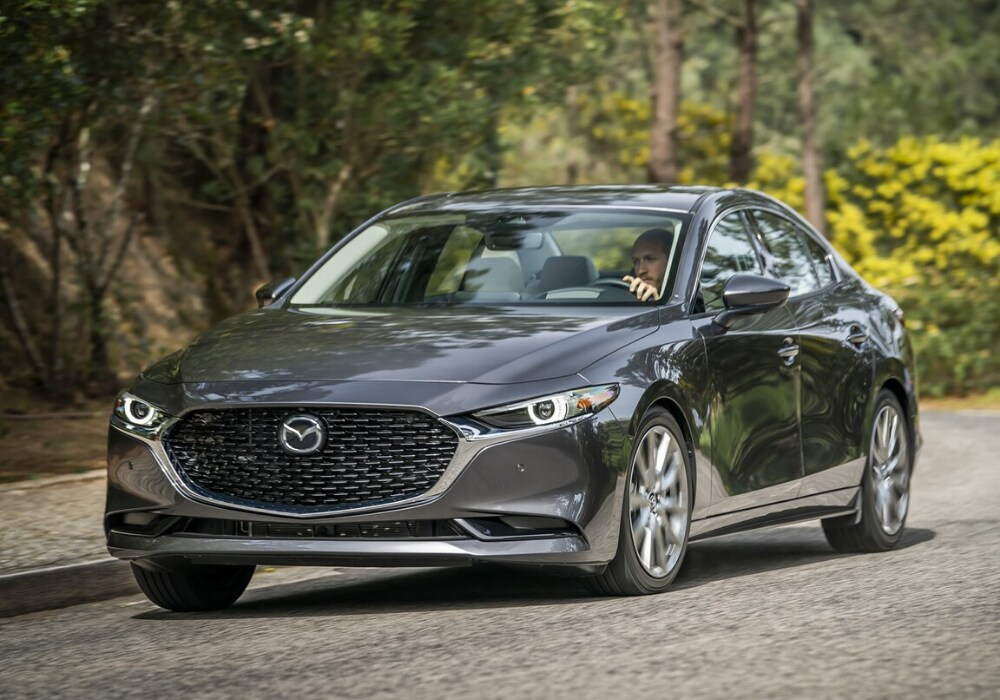 2020 Subaru Impreza Sedan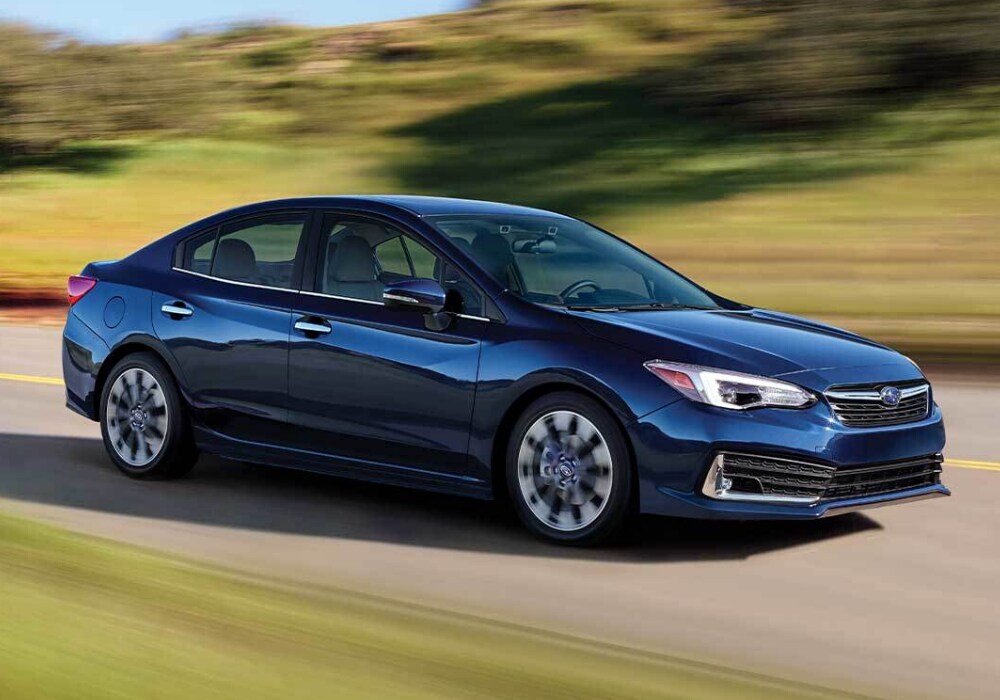 2020 Mazda3 Price & Trims
There are a lot of options with the 2020 Mazda3. You can pick from two body styles (the hatchback or sedan) along with 3-4 trim levels.
Base: $21,500 (sedan), $23,600 (hatchback)
Select: $22,700 (sedan)
Preferred: $24,200 (sedan), $25,200 (hatchback)
Premium: $26,500 (sedan), $27,500 (hatchback)
2020 Subaru Impreza Price & Trims
With the 2020 Impreza, compared to the Mazda3, we see both sedan and hatchback variants with 4 trim levels.
Standard: $18,695 (sedan), $19,195 (hatchback)
Premium: $22,095 (sedan), $22,595 (hatchback)
Sport: $23,495 (sedan), $22,895 (hatchback)
Limited: $25,795 (sedan), $26,295 (hatchback)
Schedule a 2020 Mazda3 Test Drive Today or Make an Inquiry
2020 Mazda3 Exterior Design
As we compare the Impreza and Mazda3, we see a nice range of exterior dimensions from the Mazda. Depending on which configuration you choose, you are looking at a car measuring 176-184″ L x 71″ W x 57″ H. The base model comes with 16-inch tires, while the other models include 18-inch tires. Mazda3 owners can choose from 6 exterior colors: Soul Red Crystal Metallic, Deep Crystal Blue Mica, Jet Black Mica, Snowflake White Pearl Mica, Machine Grey White, and Sonic Silver Metallic.
2020 Subaru Impreza Exterior Design
The 2020 Subaru Impreza measures between 176-182″ L x 70″ W x 57-59″ H. The various models also come with 16-, 17- or 18-inch wheels. The Impreza is shorter, and a smidge taller than the Mazda3, but slightly less wide. With a new Impreza, you can choose from 8 exterior color options: Crystal Black Silica, Magnetite Gray Metallic, Ocean Blue Pearl, Ice Silver Metallic, Dark Blue Pearl, Lithium Red Pearl, Crystal White Pearl, and Crimson Red Pearl.
2020 Mazda3 Interior Features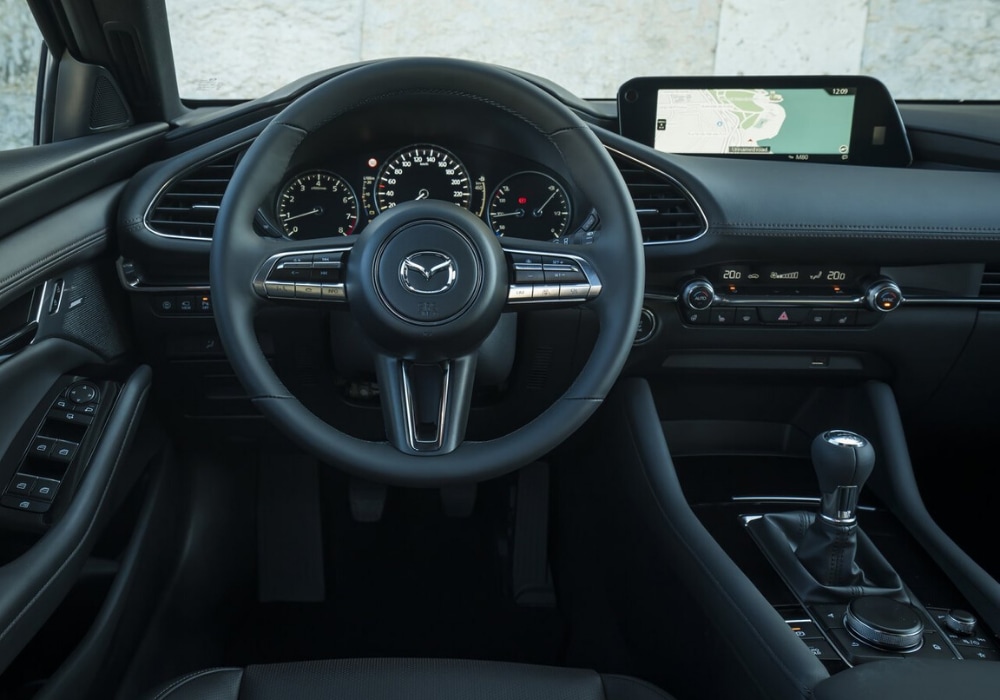 The 2020 Mazda3 has room to hold 5 occupants in both body styles. The sedan features 13.2 cubic feet of cargo space, while the hatchback has 20.1 cubic feet. Standard features include a 7-inch display, an 8-speaker sound system, 2 USB ports, Bluetooth, and an HD Radio.
2020 Subaru Impreza Interior Features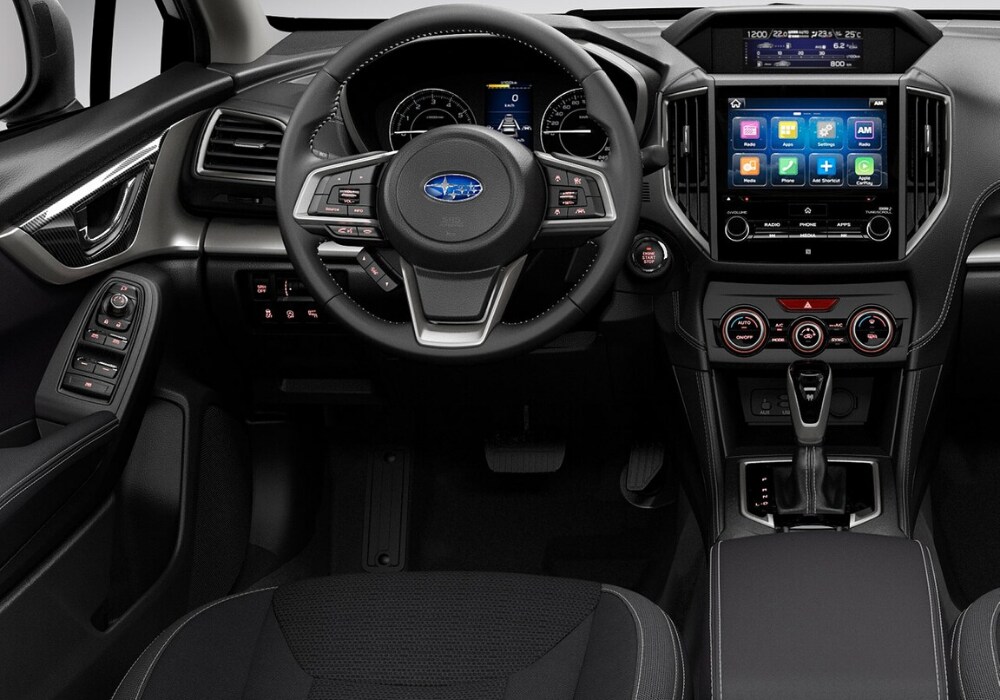 The Subaru Impreza is a 5-passenger vehicle as well and includes cloth upholstery. The sedan features 12.3 cubic feet of space, while the hatchback has 20.8 cubic feet of room. Standard features include Apple CarPlay, Android Auto, 1 USB port, Bluetooth, a 4-speaker sound system, and a 6.5-inch touch screen.
2020 Mazda3 Performance
If you're still wondering - should I buy a new Mazda3? Just look at the power behind the Mazda3 engines. Under the hood, you will find a standard 186-hp 2.5L 4-cylinder paired to a 6-speed automatic transmission with an optional 6-speed manual. The Mazda3 comes in FWD standard, but you can opt for AWD. The 2020 Mazda3 with an automatic transmission achieves 26 city/35 highway mpg, while the manual changes the numbers to 25/35 mpg.
2020 Subaru Impreza Performance
One of the biggest differences between the Subaru Impreza wagon vs. Mazda3 hatchback is the power option. Subaru Impreza models only contain a 152-horsepower 2.0-liter four-cylinder motor, but AWD is standard here. Plus, we see a switch in standard transmissions. The 5-speed manual is standard on the Impreza, while the CVT is available as an option. The Subaru Impreza with the automatic transmission gets 28 city/36 highway mpg.
2020 Mazda3 Hatchback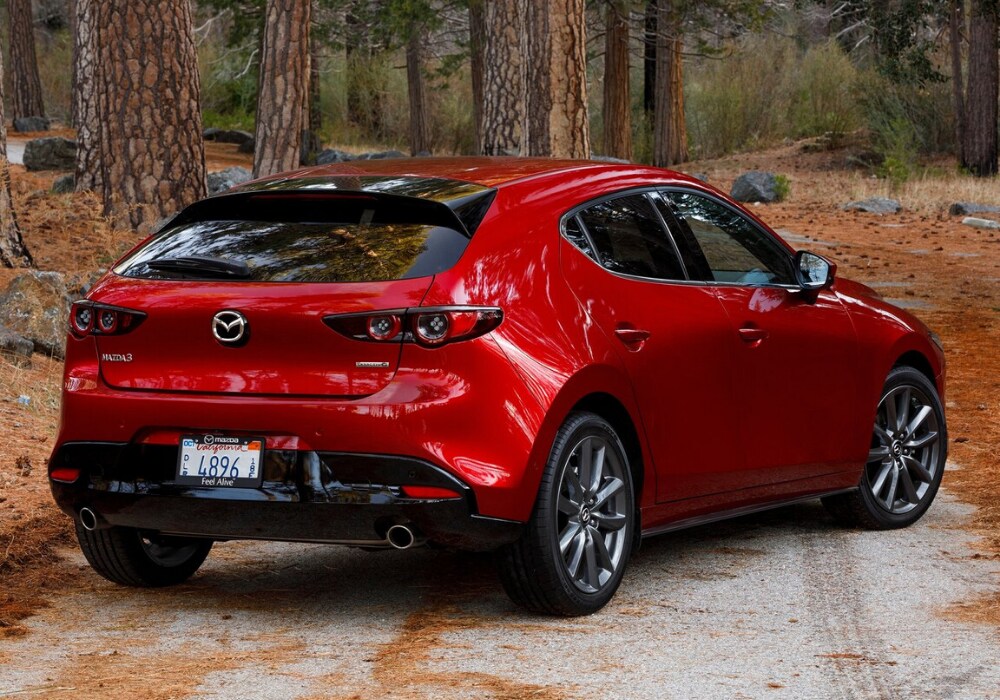 One of the top models in the Mazda3 comparison is the hatchback body style. This sporty 5-door vehicle comes equipped with the same 186-horsepower 2.5-liter four-cylinder engine. The 2020 Mazda3 hatchback clocks a 0-60 mph acceleration time of only 6.9 seconds.
2020 Subaru Impreza Hatchback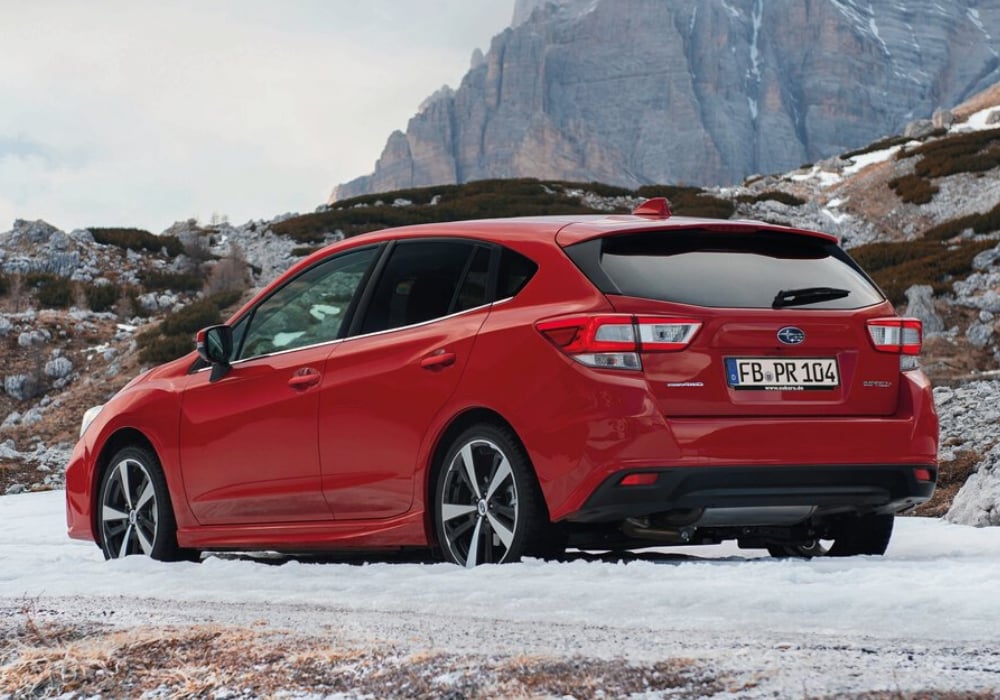 The 2020 Subaru Impreza Hatchback vs. Sedan offers a sportier style and more cargo space. The 5-door Impreza does come with the same power options but features a 0-60 mph acceleration time of 8.4 seconds, which is far slower than the Mazda3 hatchback model.
2020 Mazda3 Safety Ratings
The IIHS ranked the 2020 Mazda3 as a Top Safety Pick+, while the NHTSA awarded the vehicle with perfect 5-star safety ratings. Standard safety features include automatic high beams, rain-sensing windshield wipers, lane departure warning, lane keep assist, a rearview camera, automatic emergency braking, forward collision warning, pedestrian detection, driver condition monitor and stop-and-go adaptive cruise control.
2020 Subaru Impreza Safety Ratings
The 2020 Subaru Impreza is a Top Safety Pick from the IIHS and the NHTSA awarded the vehicle with a five-star rating. Standard safety features include a rearview camera. The Subaru EyeSight safety system is only standard equipment on models with the CVT. You need a higher trim level to access more standard safety features.
Final Decision: New Mazda3 or Impreza?
As you look at the new 2020 Mazda3 or perhaps the Subaru Impreza, it becomes very clear which model is the winner. While the price may lower on Subaru Impreza models, you sacrifice quite a bit for such a small price difference and virtually identical MPG ratings. There's no comparison with the power, functionality, and standard features on the new Mazda3. Even in terms of all-wheel drive, normally a clear advantage for Subaru, the Mazda3 AWD vs. Impreza provides more power and a faster acceleration time. Moreover, the Mazda has more standard safety features and an upgraded model year style, making the 2020 Mazda3 the clear choice for most drivers. Browse our new Mazda inventory below and stop by our Mazda dealership in Colorado Springs for a test drive today.

View New Mazda3 Inventory