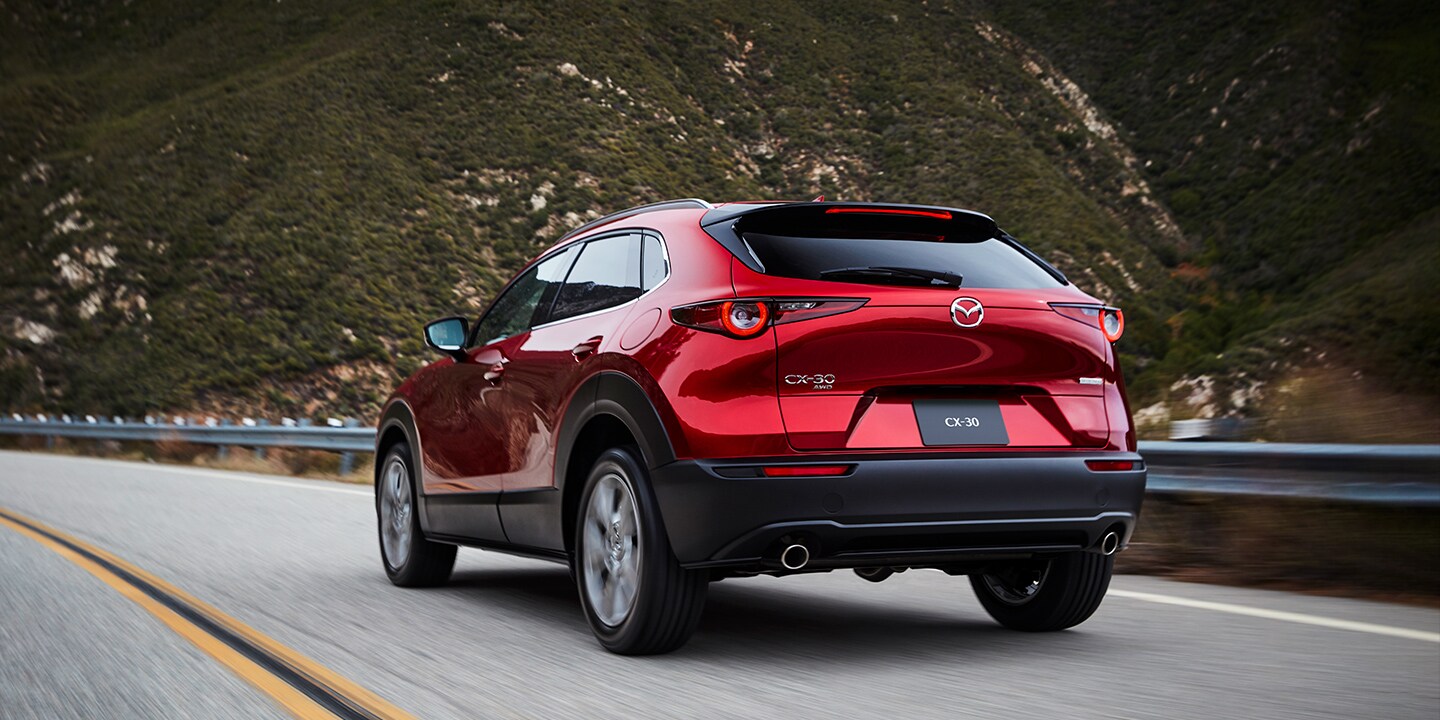 With all 50 states slowly reopening, road trips are one of the safest and most responsible post-quarantine mini-vacation options to take. You'll be able to get out of the house and stay compliant with the social distancing and COVID-19 CDC precautions. It's a win-win.
But before you pack up to go, there are some things we think you should consider to make your trip the safest and most enjoyable during this unprecedented time.
Here is our Top-10 Road Trip Car Checklist offering the best of both worlds in security and trip satisfaction!
1. Bring your car in for regular maintenance.
Before you leave, have your car serviced to make sure it is safe and ready to go. The dealership will change your oil, fill your wiper fluid, and check to make sure your lights and wipers are working in case of rain or other weather conditions. We will check your wheels and tires too—ensuring the tread is strong and tires are all aired up for the journey. And don't forget to make sure the spare wheel is in your trunk. You never know when you'll get a flat and you want to be prepared!
Bob Penkhus offers touch-free car delivery and drop-off for all service needs—so you don't even need to leave your living room to get your car serviced!
2. Pack a roadside emergency kit with added COVID-19 protection.
You should always have an emergency bag hidden in your car that includes a first aid kit, flashlight, a map, and some extra cash. Preparing your car for COVID-19 adds an extra layer of precaution. Bring Lysol wipes to sanitize surfaces you might encounter as you travel (i.e. rest stop door handles, park picnic tables, gas pumps) and extra hand sanitizer, gloves, and face masks to wear in public areas (at gas stations, motels, hotels, restaurants, diners, etc.). Learning to travel safely as we slowly reemerge from this global pandemic is of the highest importance when it comes to the health of ourselves, our families, and our world. Please be mindful of all social distancing and COVID-19 restrictions set by the CDC.
3. Trip itinerary, navigation, and directions.
Don't forget to bring an old school map! You never know when and where you'll lose cell service and you always want to be able to find your way. Have an idea of the roads you want to take before you leave and map it out to prepare for the journey. Plan for stops along the way and make it fun! Decide where you want to stop for a picnic lunch or a midday hike to stretch your legs. Know where you are staying each night and tell a family member or friend that you are going.
4. Snacks, drinks, and meals.
Preparing food and snacks for your trip is a must before you leave. You want to make as few stops as possible to stay as safe and healthy as you can—so fill a cooler with your favorite soda, water, snacks, candy, and picnic lunches to ensure you don't have to make unnecessary trips to grocery stores or gas stations along the way.
5. Create a road trip music playlist.
Add some of your favorite songs to a Road Trip Music Playlist on Apple Music or Spotify and sit back, hit play, and enjoy! You can also download a few Audible books or follow a popular podcast. A long drive is a great time to listen to a long book or to learn something new with a political podcast or YouTube channel. The options are endless these days with online comedians, news channels, crime shows, and murder mysteries. Don't forget your car chargers to make sure you can keep listening!
6. Extra wipes, napkins, and tissues.
You never know when you'll need an extra napkin or wet wipe on the road—but you always will (and it seems you can never have enough). Pack up on napkins, paper towels (if you can find them!), and extra Lysol and wet-wipes to stay clean, safe, and healthy!
7. Trash bags.
This is something few people think of before they need it—but on a long trip, you'll need somewhere to put the trash from your snacks, used wet wipes, napkins, and other disposable items. (Keeping your car clean and tidy is the best way to enjoy a long trip!)
8. Traveling with kids?
Remember to pack activities, car games, electronics (with chargers!), toys, and downloaded movies for those long drives with kids to keep them entertained and happy along the way! Encourage them to put their electronics away by finding fun car games like "Road Sign ABC's" as you search for letters on signs and billboards you pass—and make it a race from A to Z!
9. Sunglasses.
There's nothing like forgetting your sunglasses on a sunny day—but driving without them can be hazardous to you and other drivers. Always make sure there are a pair of sunglasses with UV400 protection in your car for any trip you take!
10. Important documentation and car papers.
Last and most importantly, don't forget your insurance papers, car registration, and Driver's License. We hope you don't get stopped—but it's always better to be prepared and safe than sorry!
And what better way to enjoy a road trip than behind the wheel of a brand new car? Stop in the Bob Penkhus showroom today (virtually or in person) to test drive one of the many new and used vehicles we have waiting for you.
Stay safe and enjoy the journey.
- Your friends at Bob Penkhus Mazda
P.S. Have fun. Living through a global pandemic has been difficult for all of us. Taking a road trip is a low-risk way to have some fun while still staying safe and healthy when following the guidelines of the CDC. So don't forget to bring gloves and your face mask—and remain as responsible and mindful as possible. And print out this road trip car checklist so you don't forget!
Responsible Road Trip Car Checklist Amid COVID-19 // Extra Covid-19 Precautions for your trip:
Always have 6ft of social distancing between you and those outside of your household.

Stay out of crowded places and avoid mass gatherings.

Wear masks in public (at gas stations, motels, hotels, restaurants, diners, etc.)

If you have a cough, fever, or symptoms of COVID-19, please call a doctor and do not travel until you're symptom-free and fever-free for three days.

If you have tested positive for COVID-19, or have knowingly come into close contact with someone who has, we ask that you do not leave home for 14 days or until you've tested negative for COVID-19.

If you feel unwell or have any concerns about traveling, please stay home and stay safe.