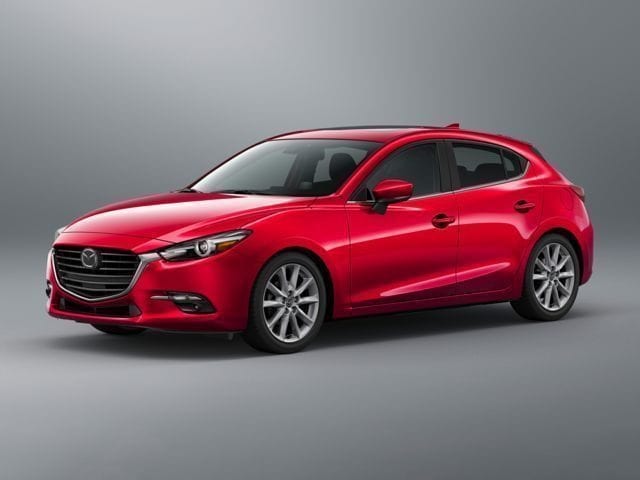 Enjoy Performance and More with the 2018 Mazda3 From Bob Penkhus Mazda at Powers
Go ahead, spoil yourself. You deserve to get the new car you've been dreaming about, and the Mazda3 is sure to meet all your needs. When you want a car that has engaging drive feel, smooth handling and a sleek interior, look at the Mazda3 from Bob Penkhus Mazda at Powers in Colorado Springs. We love to show our support for those at the Air Force Academy, and the best way is to help get them the new Mazda3 that you want, affordably. 
Award-Winning Vehicles
Don't just take our word for it. We were ranked the #1 Best Car Brand by U.S. News & World Report for 2018. They make their decision based on overall value of each brand, so you can be sure you're getting only the best for Castle Rock. They take into consideration everything from fuel economy to interior quality, so you know you're getting the best value for your money.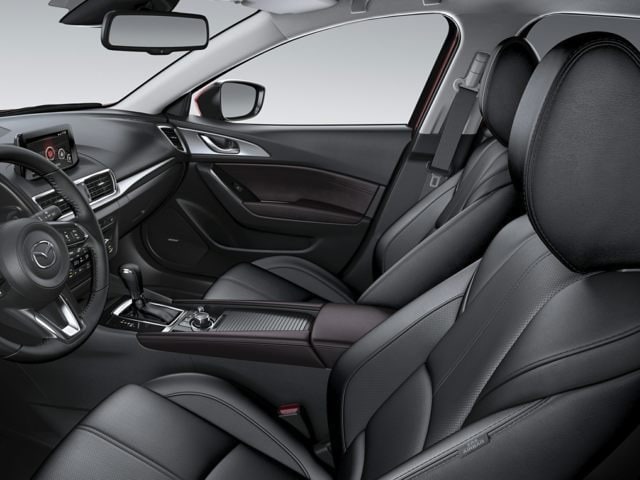 Interior Features and Exterior Design
High-quality materials, user-friendly layout and more make the Mazda3 a great vehicle. From the intuitive and easy to use Mazda Connect infotainment system to the comfortable seats, you'll love how the Mazda3 looks and feels on the roads of Monument or Falcon.
Instantly recognized and not easily forgotten, the Mazda3 has a distinctive and attractive look. From the sloping front end to the sculpted rear, you'll love the aerodynamic stylings and performance. Plus, choose from two body styles, sedan or hatchback, to find the perfect fit for your needs.
Technology and Performance
Choose any of the engine options on the Mazda3 and you'll get the power and capabilities you want and need from your next Mazda sedan. No matter which engine option you decide on, you'll find something you want, and nothing you don't need.
SKYACTIV® TECHNOLOGY
Let's not forget about one of the best parts of choosing a Mazda vehicle, SKYACTIV® TECHNOLOGY. From the chassis to the engine, Mazda has thought of a way to set the bar for quality. Designed to improve your driving experience and quality, SKYACTIV® TECHNOLOGY is here to improve fuel efficiency, handling and more without sacrificing on performance.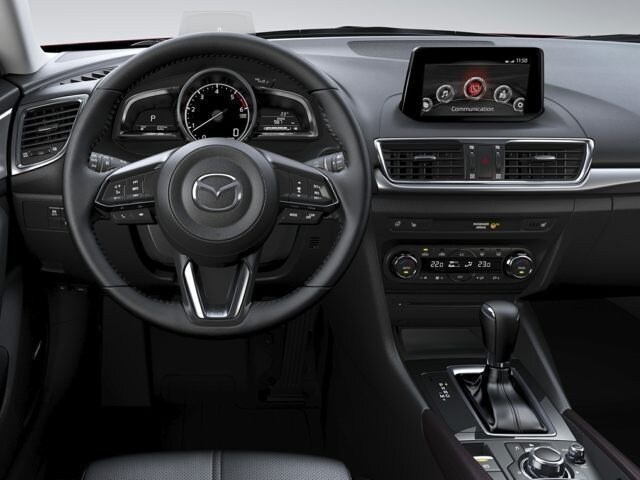 Test Drive a New Mazda Mazda3 Model in Colorado Springs
The best way to experience how great the 2018 Mazda3 is, is to test drive one today. Schedule your next test drive with us and we'll show you how easy it is to get behind the wheel of your new Mazda3 today.